Render settings
As "Project Admin" you can determine which streaming and download formats are to be rendered automatically in your project, and which formats are to be available in your project.
"Project Owners" can manually render additional formats for playlists and clips.
Click on the context menu next to the project's name.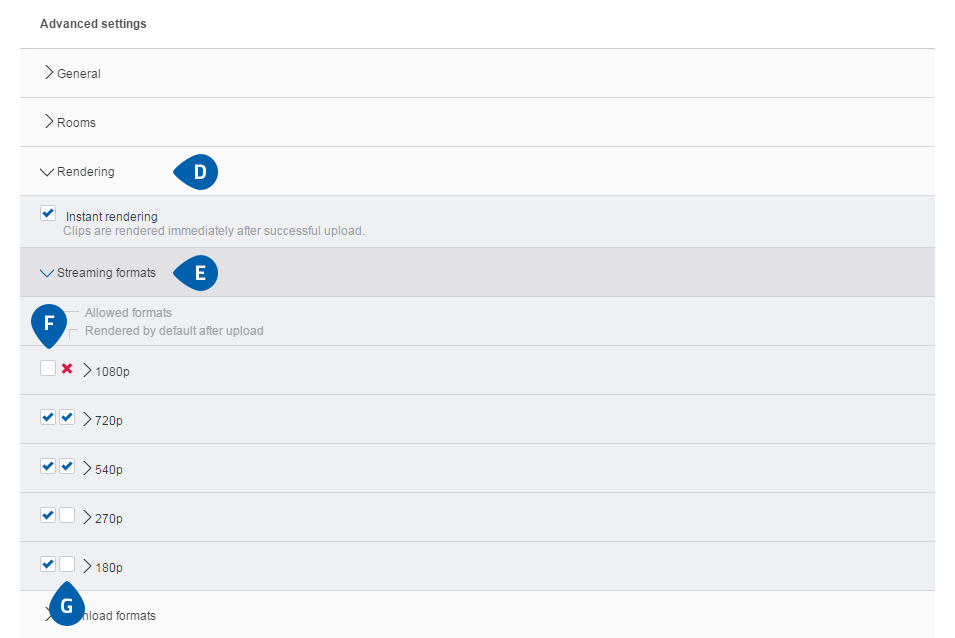 Open the "Rendering" tab and put a tick in the "Instant rendering" box by clicking on it. This means that videos are rendered automatically in the preselected formats once uploaded.
Open the "Streaming formats" or "Download formats" tab. A list of the formats that you can render in your project appears.
A blue tick in the first box indicates that the format can be rendered in your project.

Only the "Project Admin" is allowed to change this first row of tick boxes.

The second tick box shows the formats that are rendered automatically after uploading a clip. This tick is only possible in combination with the first tick, i.e. if the format is allowed in the project.