Editing metadata
All relevant metadata of an uploaded file will be accessible through Webgate. In Webgate updated metadata is saved to the file and will be available in external software applications (such as Adobe Bridge, Photoshop, etc.). The Webgate metadata is based on the Adobe XMP standard.
To get to the Metadata screen, click on the Browser tab and then on the context menu.
To edit the metadata, click on "Show metadata" in the drop-down menu that appears.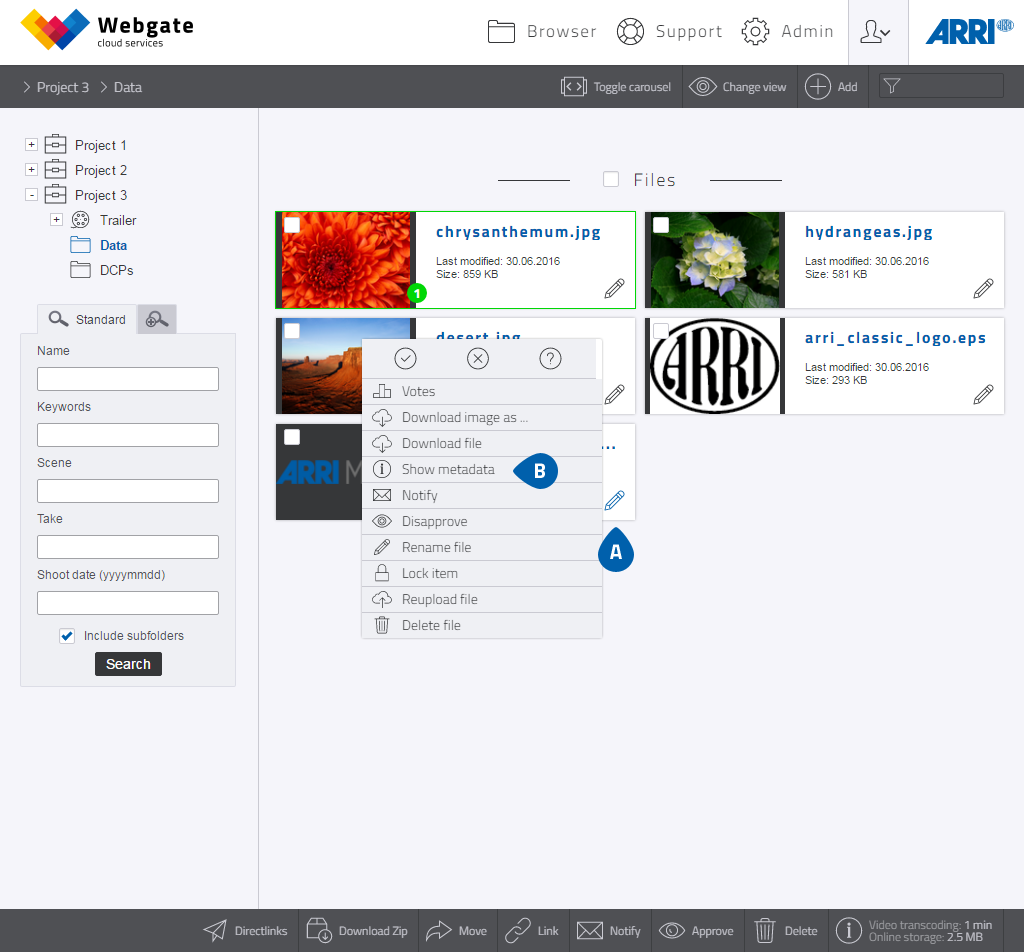 Browser - Metadata-Ansicht
A pop-up opens containing the item's metadata.
Clicking on "Edit metadata" takes you to the dialog for changing or adding metadata.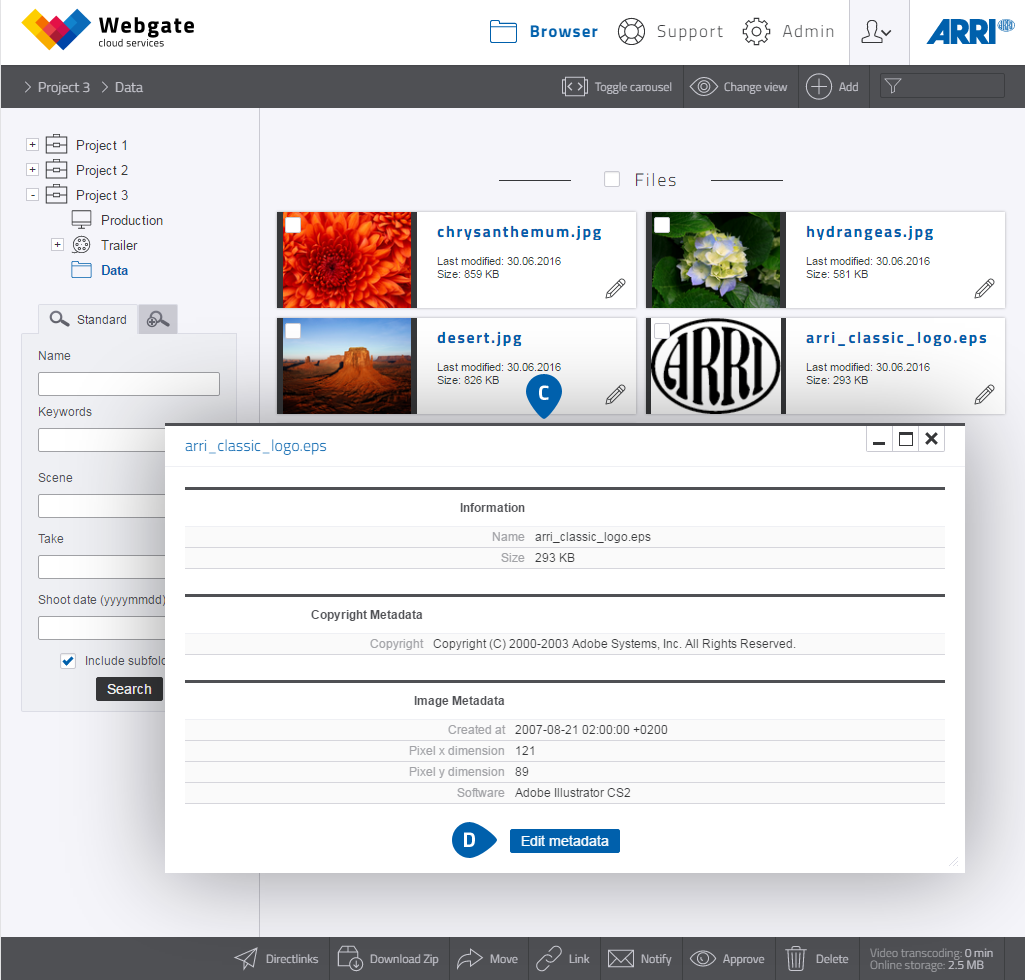 Browser - Metadata
Here you can edit metadata.
You save the metadata by clicking on "Update metadata".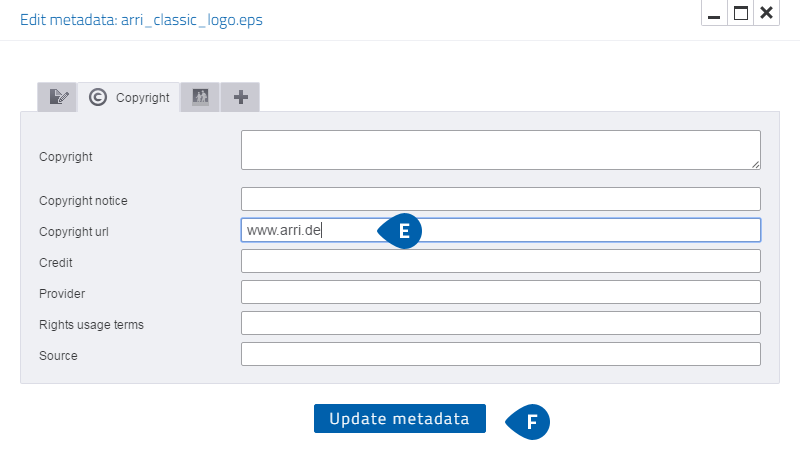 To add missing categories, click on the "+ Add category" tab, select the required category from the list and then click on "Add category".